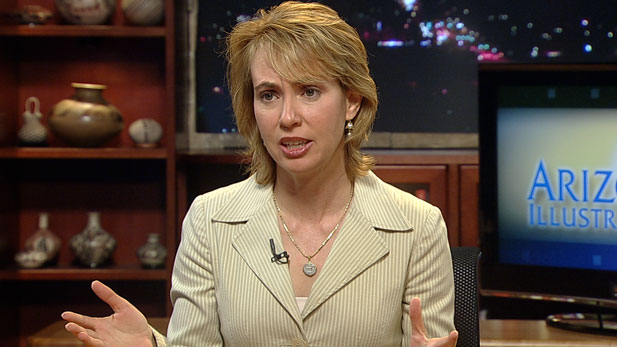 Is
this what happens
when the leaders of one partisan political group fire up their supporters into hatred?
I'm sending my prayers for the victims, including Rep. Gabrielle Giffords. The early stories suggest it was an opponent of Obama's health care program that entered a shopping centre in Tucson, killing six including a nine-year-old girl, and injured a dozen others.
Should I hold my breath for FOX News' talking heads to apologize for leading in stirring up the debate with their lies and fearmongering, or just rely upon them to attempt to turn this tragedy on its head and turn it into more fuel?
Here in Canada, there are plenty who are expecting hatred and irrational anger to lead them to the promised land. That one of their staple tenets is against gun control doesn't help in the feeling that this could happen here, too.