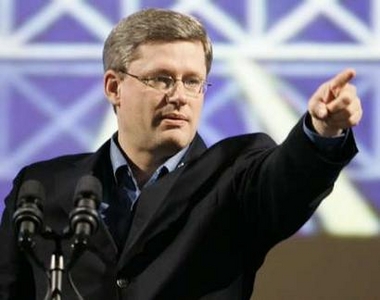 Wow. Can you say 'childish'?
Perhaps what we have
here
is more than just a failure to communicate, but as wisely unravelled
here (the always interesting Mr Sinister
), a direct and less-than subtle hit to people who dare cross Pope Stephen, aka Deceivin' Stephen.
Whot?! CONservatoids say these announcements required no provincial agreement or participation and that in these cases it is standard for Captain Kanada to parachute into any region he wants, wince painfully for the cameras that capture his photo op in action, and then balloon out of sight?
Well, I'm not saying you're a liar if you agree with that, but
this
and
this
may speak the truth...
But lets just say, okay, maybe this is just more evidence of someone
who's decisive
, who
sticks by his guns
and
says exactly
what
he means
. And maybe I should clean that crack pipe and put my money on Kevin Federline stocks...